Hey Everyone, I'm so sorry about the delay of Friday Faves. I had so much to do yesterday and just couldn't get it all completed in time. Last night I went to a fun BBQ hosted by my best friends, the weather was beautiful and everyone brought their pups! And I know I give a wedding countdown update almost every post, but 8 days, folks (HOLY MOLY!). Have a wonderful weekend and enjoy some links I'm loving this week :)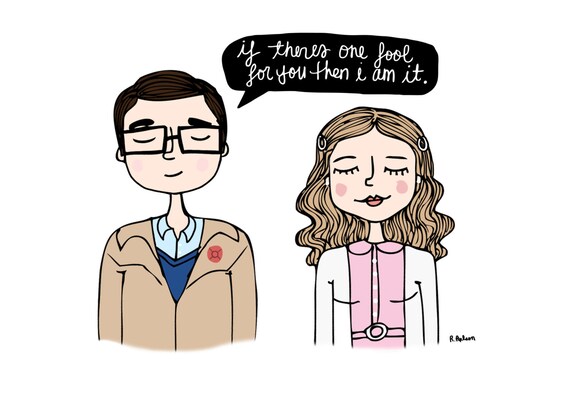 First on today's picks, this darling Rocky Horror Picture Show
She creates tons of great buttons, prints and other goodies. Check her out!
These
shoes
! I'm swooning over how adorable they are, definitely on my wishlist!
This video
clip
of JGL on The Ellen Show is gold, as if we didn't already love him enough!
Being a wine lover myself, this cute and useful
list
of wines and fonts that
compliment them is just perfect! P.s. they provide the link to download all the fonts too :)
album I have greatly anticipated! She hit the nail right on head with this one.
What would this Friday Faves be without something Robin Williams related?
Jimmy Fallon did a great
tribute
to him on the Tonight Show and the end had me tear up a little.
I have been listening to this soundtrack on repeat
ever since I saw the movie! I can't wait until the vinyl version is released.
Here's a
playlist
of the soundtrack that will have you dancin' around your living room.
especially since I'm trying to keep more house plants in our home.
I hope you enjoyed my round-up of favorites and you're all having a great weekend!
Until next time,
Kass